WEDNESDAY 4th NOVEMBER 2015: So how do you sum up a day like today? Starting in the school with an assembly to the Year 11s with James reciting a rap/poem encapsulating the gospel and using a deflated, dirty, scruffy, torn football in comparison with a brand new clean, fully inflated one, demonstrating the difference that God can make in our lives.
Four lessons followed on Living Life To The Full – How do we use the gifts that we believe God has given us? In small groups we discussed prayer. Why do we pray? Is there any point in praying? Have you ever had an answer to a prayer you've prayed? Many of the pupils shared how they've prayed in church, school and at home, plus some amazing stories from a pupil who prayed for some comfort when her dad died, a young man who had lots of people praying for his grandma who was ill and she is now recovered. As Jake shared his testimony about how God healed his hand and James told how KAKA (Christian Brazilian footballer) prays for guidance over his footballing career the pupils all engaged well with all aspects of the lessons.
Straight after school we headed to the Youth Cafe Unite runs in partnership with the Salvation Army where Nomad entertained the eight young people with some team games and football, after which we had a discussion session on what we think of Christians and how the young people's ideas of Christians have changed since meeting Taste and Nomad. They were interested in finding out a variety of information ranging from "Where did you all meet?" to "What has cage football got to do with being a Christian?"
To end the day we had Stand, the discipleship group for college aged teens who were finding out why Christians are so "anti" Halloween. Grace led the session and explained the meanings behind apple bobbing, trick or treating, sculptured pumpkins and scary costumes; the pagan traditions that accompany this annual event. With discussions on how harmful is Halloween? Isn't it just a bit of fun for the little kids? Grace showed us what the Bible says about the subject and one young man shared a situation which happened this year, where he was unable to attend a Halloween party to which he'd been invited. We ended with thanksgiving to God for protecting him from that situation and giving him the way out of being involved in something that wasn't wholesome and is so much against what God wants for us. Please pray for these three young men as they grow in their faith and walk closer with Jesus day by day.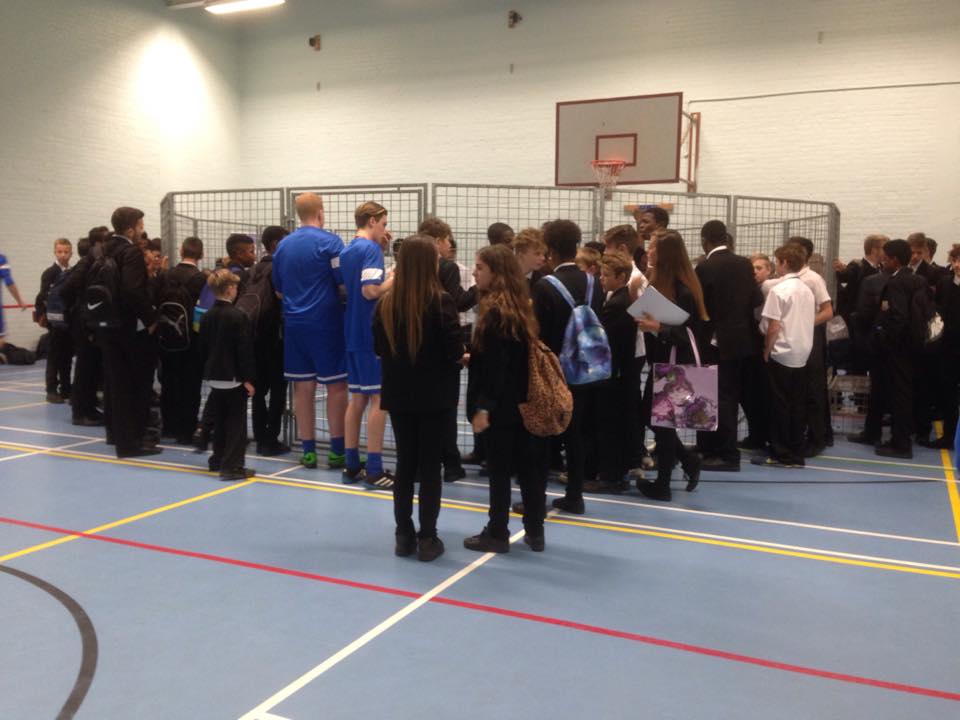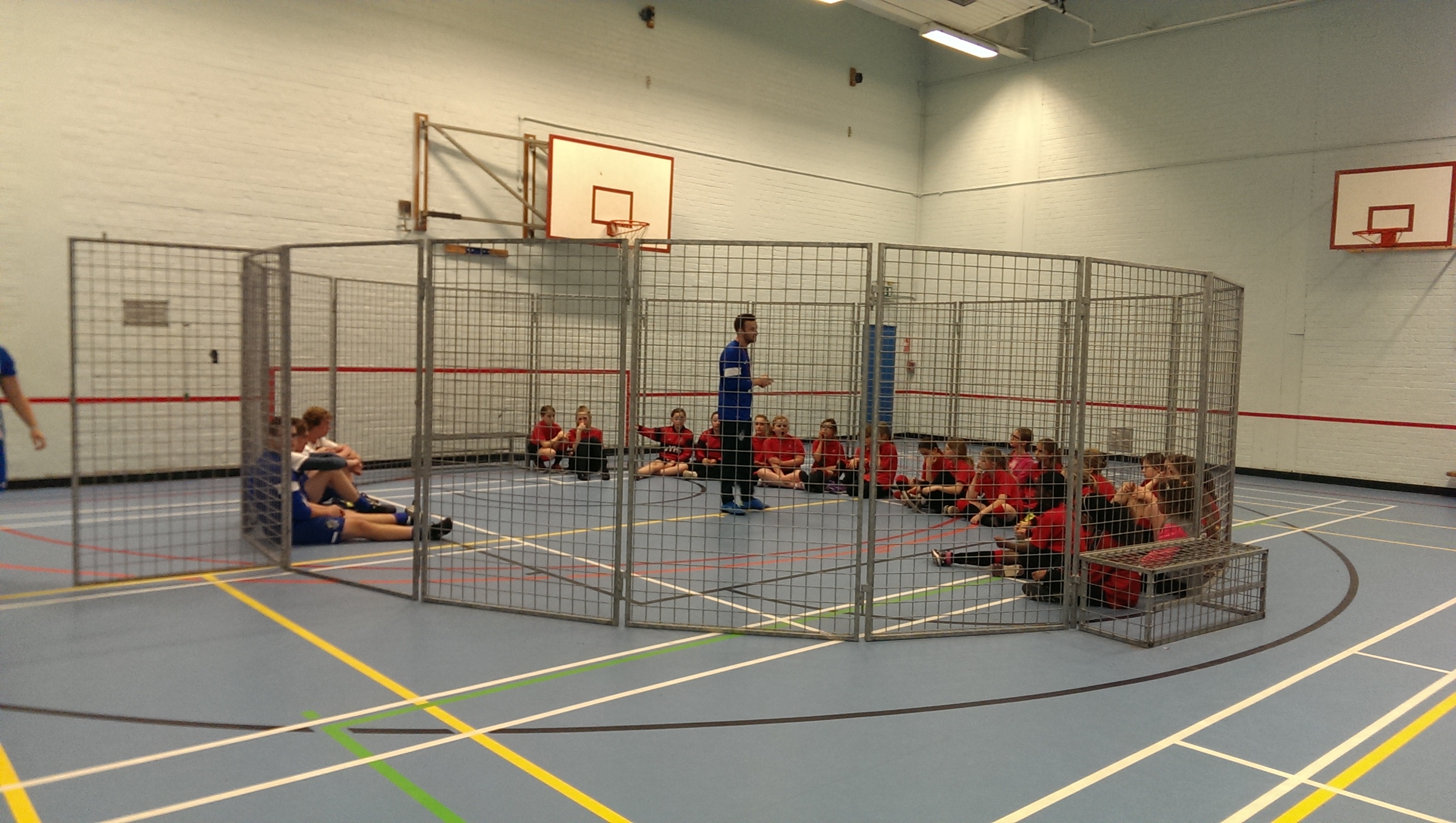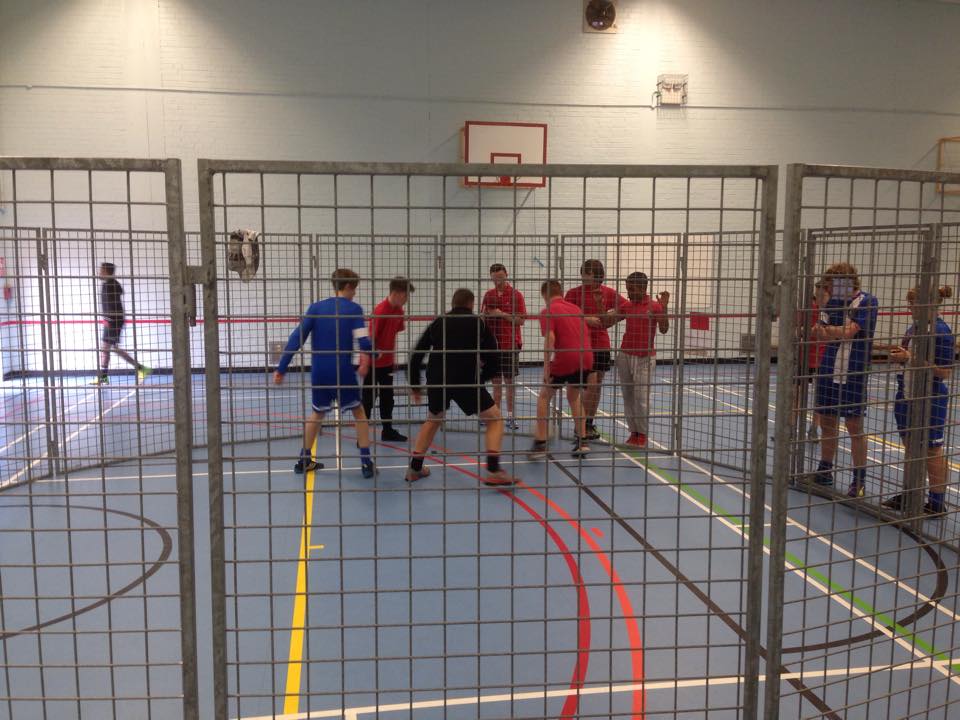 ---
TUESDAY 3RD NOVEMBER 2015: Another great day in Gt Yarmouth High School with Nomad, thinking about who we should respect and why, what does it mean to sacrifice; also hearing about a man called Jesus who sacrificed everything for us and how that sacrifice changes lives today for those who choose it. Approximately 30 young people came back at lunchtime to engage with Beth, Joel, George and Jake in the cage and with conversations while James and Oscar shared their testimonies in Room 6 with Alison, Sus and the 5 regular lads. Please keep praying for these seeds to land on fertile soil and be watered by the Holy Spirit.
---
You might recognise Nomad from the summer fun days we have been involved with – UChews and No Strings.
This time Nomad is coming for a week.  This team of youth workers from National Youth for Christ which tours    the  country delivering lessons and assemblies on various themes and topics relating to the issues facing young people transitioning from childhood through to adulthood. The team uses a football cage to make the lessons and content relevant to young people and we are very grateful to the school for allowing us to deliver this week to the students of Gt Yarmouth High School. They will be around from November 2nd to 6th, also getting involved in the Youth Cafe on Wednesday