What is it?
Newday is a major youth event, a summer camp, aimed at young people between the ages of 12 and 18, that takes place in the heart of Norfolk, with thousands of young people over about  6 days.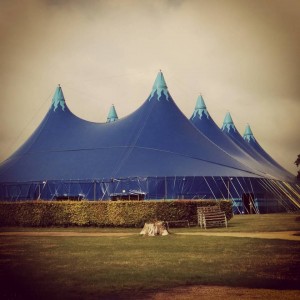 There are all sorts of reasons that people should go. Firstly you're going to have a lot of fun! Secondly, you get to know new people and build really strong friendships, genuine friendships that could last for years and really make a difference in your life and thirdly, we really want people to come to Newday because we want people to meet with God, the real God, the one who's revealed himself to us in Jesus Christ.
That's the story for thousands of people who have come to Newday so far. Here are some Comments from Newday 2015
What do we do there?
First things first – get up and have some breakfast, then go off to meetings. We have morning meetings which are times of worship and celebration and teaching from the Bible. They are always amazing! After lunch people are free just to hang out. There's sport and all kinds of activities taking place on the campsite or people can just chill out with their friends, it's totally up to them. Some young people get on coaches and go off into Norwich to do social action projects, like painting, washing cars, helping at church fun days. In the evenings we have meetings similar to the morning where young people do church in a way that's relevant to them. After the meeting there is a variety of themed cafes open.
Finally it's time to head back to your tent ready to do it all again tomorrow!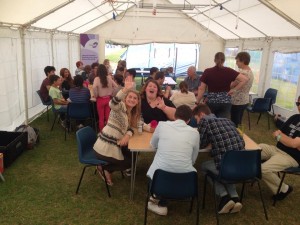 Dates:
Monday 1st August, arriving after lunch until SATURDAY 6th August, leaving after the evening session, approximately 10pm.
Prices: £175 for everyone 12 years and over (this includes food for the week). Booking closes 31st May 2016
Contact us for more information or to book
---