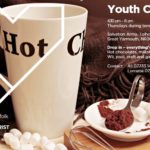 This Cafe was born out of the Hope Mission Academy course in 2013 and has developed into a regular space where young people of high school age come to chill out and relax with their friends. The Cafe provides free hot chocolate and toast, pool, table tennis, Wii and craft activities. There are also different board games and puzzles with time to chat about the rigours and challenges in life as well as sharing the great experiences of being a young person in the 21st century.
Jan 2016:
The
Youth Cafe
is going from strength to strength.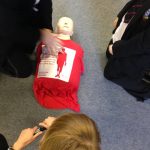 We regularly have 15+ young people who love being together in a safe environment away from school and home. We have given 5 Bibles to some of the young people and have started to bring a monthly activity into the cafe to introduce discussion about the Gospel, as well as having a First Aid training session for the young people.
We have also had Spin Crazy visiting the cafe. This is a craft activity run by a young man from St Andrew's Church in Gorleston.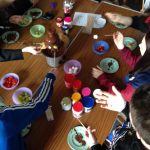 Instead of Easter Eggs this year we did a small Easter quiz and had a chocolate fountain with healthy options of strawberries, grapes and bananas as well as the more traditional marshmallows and biscuits!
Next week we're looking forward to doing some circus skills with Crazy Bananas and we will also be getting involved with the Gt Yarmouth Carnival in June.
THE HISTORY:
As well as "Taking the Good News Relevantly to Every Young Person in East Norfolk", the trustees and staff at Unite (East Norfolk Youth for Christ) have always been passionate about empowering and equipping young leaders to grow in their faith and in their ministries. So they were delighted with the way in which two young leaders, Angel and Elizabeth responded, after they had enrolled on a Mission Academy (Norfolk) course with other YFC centres in the county.
To start with, they organised a Sports Day on the Beach, to coincide with last summer's visit of Street Dance group, Stance, to Gt Yarmouth High School. So encouraged were Angel and       Elizabeth when thirty young people attended that they began to plan a weekly drop-in café which young people of high school age could visit on their way home from school.
Now, having met up with Lt Ben Selfe from the Salvation Army in Gt Yarmouth, Angel and Elizabeth's dream is about to come to fruition. On Wednesday afternoons from 3.30pm until 5.00pm the Salvation Army citadel in Yarmouth Way will be open to high school aged youngsters so they can pop in and have some social time in a safe and relaxed environment. Volunteers from four different churches will be showing the love of Jesus in a practical way, their aim being to build relationships with the young people of the town.
Elizabeth says "We are really excited about our partnership with the Salvation Army team and hope this cafe will give the young people a safe place to chill out"
Angel commented 'It's amazing how everyone has pulled together to make our dreams a reality. I can't wait for the cafe to start, as I have high expectations of what God is going to do.'